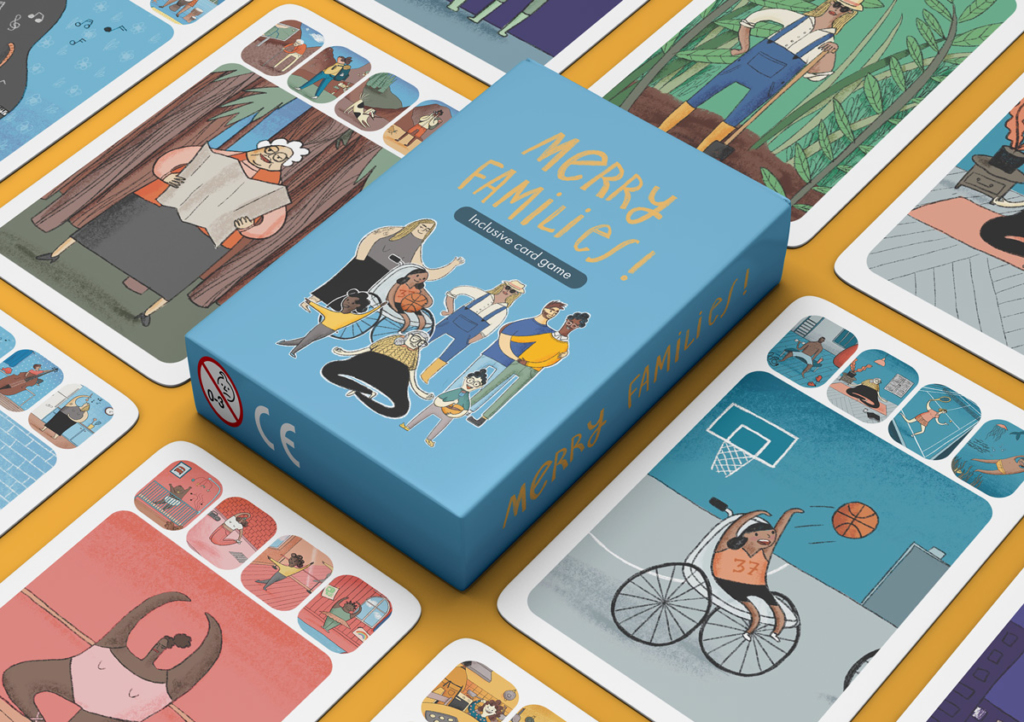 Merry Families! is an inclusive card game for children, that celebrates people, diversity and the beauty of nowadays families.
The idea to design this game came to me as an eagerness to see more children's games characterised by other traits than heterosexuality, whiteness and ableism.
Every family set represents a different family constellation. Such representations would allow kids with similar family situations to know that they aren't alone. It would also help children empathise with under-represented identities and experiences, and show them that everyone belongs, everyone is unique and has a right to be represented without being stigmatised.